2020 Juror
Julia Galloway
Julia Galloway is a utilitarian potter, director of the School of Art and professor at the University of Montana, Missoula. Julia was born and raised in Boston. She earned her BFA at New York State College of Art & Design at Alfred University and her MFA at the University of Colorado, Boulder.
Julia has exhibited across the United States, Canada, and Asia and her work is included in the collections of numerous museums including the Smithsonian in Washington D.C. and the Long Beach Art Museum in Long Beach, California. 
She has served on the boards of the Haystack Mountain School of Crafts and The Archie Bray Foundation for the Ceramic Arts.
To learn more about Julia, please visit www.juliagalloway.com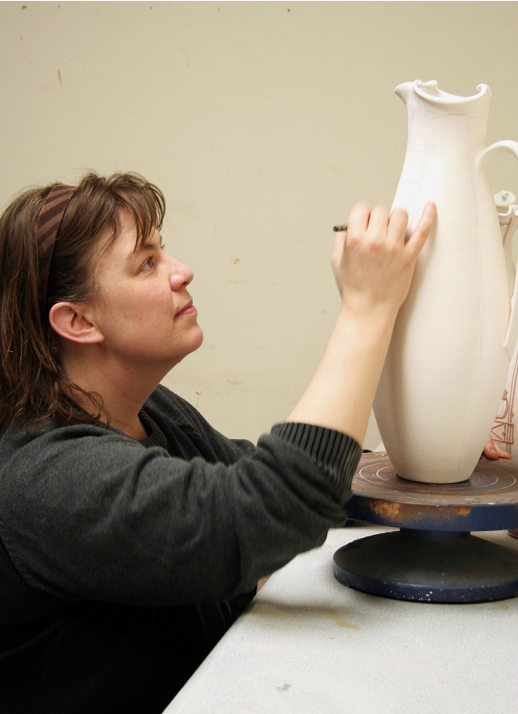 2005 – John Glick
2004 – Susan Peterson
2003 – Wayne Higby
2002 – Jack Troy
2001  – Linda Christianson
2000 – Ken Ferguson
1999  – Warren MacKenzie
1998  – Cynthia Bringle
1997  – Val Cushing
1996  – Phyllis Blair Clark
1995  – Chris Staley
1994  – Bill Daley
1993  – Jack Troy